American

Yale - University Ranking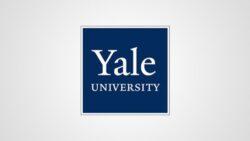 University Description (Ranking at bottom)
Yale University is a prestigious private Ivy League research university located in New Haven, Connecticut. Established in 1701, it is one of the oldest and most selective universities in the United States. Yale is renowned for its rigorous academics, distinguished faculty, and strong liberal arts education.
Yale has been dedicated to expanding and sharing knowledge, inspiring innovation, and preserving cultural and scientific information for future generations. Yale's reach is both local and international. It partners with its hometown of New Haven, Connecticut to strengthen the city's community and economy. And it engages with people and institutions across the globe in the quest to promote cultural understanding, improve the human condition, delve more deeply into the secrets of the universe, and train the next generation of world leaders. The residential colleges allow students to experience the cohesiveness and intimacy of a small school while still enjoying the cultural and scholarly resources of a large university.
University Analysis
Yale offers a wide range of undergraduate and graduate programs across various disciplines, including the humanities, social sciences, natural sciences, engineering, arts, business, law, medicine, and more. The university is organized into several schools, including Yale College (undergraduate), Yale Graduate School of Arts and Sciences, Yale Law School, Yale School of Medicine, Yale School of Management, Yale School of Art, and Yale School of Engineering & Applied Science.
Yale places a strong emphasis on interdisciplinary study and collaboration, encouraging students to explore multiple fields of study and engage in research that crosses traditional academic boundaries. The faculty at Yale comprises distinguished scholars, researchers, and experts in their respective fields, many of whom are leaders in academia.
With a highly selective admissions process, Yale seeks to enroll students who have demonstrated exceptional academic achievement, intellectual curiosity, leadership skills, and a commitment to making a positive impact on society. The university values diversity and aims to foster an inclusive and vibrant community.
Yale is known for its residential college system, which provides a close-knit community and personalized academic support for undergraduates. Each college has its own facilities, dining halls, and extracurricular activities, creating a sense of belonging and camaraderie among students.
The university's research efforts span a wide range of disciplines and have led to significant discoveries and contributions in various fields. Yale is home to numerous research centers, institutes, and laboratories in areas such as neuroscience, physics, economics, environmental studies, political science, and more.
Yale also has a rich cultural and artistic scene, offering students a wide range of artistic and creative opportunities. The Yale Repertory Theatre, Yale School of Drama, Yale School of Music, and the Yale Art Gallery are just a few examples of the university's commitment to the arts.
Beyond academics, Yale provides a wide range of extracurricular activities, clubs, and organizations for students to explore their diverse interests and passions. The university has a strong athletic program, known as the Yale Bulldogs, competing in various sports in NCAA Division I.
Yale's location in New Haven offers a mix of urban and suburban settings, with easy access to cultural attractions, restaurants, and recreational activities. The university's proximity to New York City and Boston provides additional opportunities for internships, networking, and cultural experiences.
Yale has a strong network of accomplished alumni who have made significant contributions in their fields. Many Yale graduates have gone on to become leaders in academia, government, business, arts, and other professions.
In summary, Yale University is a prestigious institution known for its academic rigor, interdisciplinary approach, and commitment to excellence in teaching, research, and public service. The university's strong emphasis on a liberal arts education, combined with its vibrant community and diverse opportunities, make it an attractive choice for students seeking a well-rounded and intellectually stimulating experience.
Address:
Yale University
New Haven, CT USA 06520
Phone: 203-432-4771