American

University of Chicago (UChicago) - University Ranking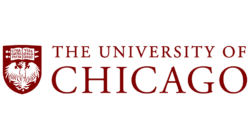 University Description (Ranking at bottom)
The University of Chicago is a prestigious private research university located in Chicago, Illinois, United States. It is known for its rigorous academic programs, intellectual diversity, and commitment to interdisciplinary study.
The University of Chicago is an urban research university that has driven new ways of thinking since 1890. Our commitment to free and open inquiry draws inspired scholars to our global campuses, where ideas are born that challenge and change the world. UChicago research has led to such breakthroughs as discovering the link between the link between cancer and genetics, establishing revolutionary theories of economics, and developing tools to produce reliably excellent urban schooling.
We generate new insights for the benefit of present and future generations with our national and affiliated laboratories: Argonne National Laboratory, Fermi National Accelerator Laboratory, and the Marine Biological Laboratory.
University Analysis
The university is organized into five divisions: the Biological Sciences Division, the Physical Sciences Division, the Social Sciences Division, the Humanities Division, and the Division of the Social Sciences. It offers a wide range of undergraduate and graduate programs across various disciplines, including the arts, sciences, humanities, social sciences, and professional fields such as law and business.
One significant aspect of the University of Chicago is its commitment to the liberal arts and critical inquiry. The Core Curriculum, a hallmark of the university's undergraduate education, is a set of courses designed to ensure students receive a well-rounded education. It includes a range of courses in the humanities, social sciences, natural sciences, and mathematics, providing students with a solid foundation in interdisciplinary learning and critical thinking.
The university is renowned for its rigorous academic environment and the quality of its faculty. Many faculty members are leaders in their respective fields and have received prestigious awards, including Nobel Prizes, Pulitzer Prizes, and MacArthur Fellowships. The university's emphasis on scholarly research is evident through the numerous research centers and institutes it supports, facilitating groundbreaking research across various disciplines.
Admissions to the University of Chicago are highly competitive, with the university seeking students who exemplify intellectual curiosity, analytical thinking, and a passion for learning. Applicants are evaluated based on their academic achievements, standardized test scores, essays, letters of recommendation, and extracurricular involvement. The university values students who can contribute to the intellectual and cultural diversity of the campus community.
The campus of the University of Chicago is known for its blend of modern and traditional architecture. Landmarks such as the Gothic-style Rockefeller Chapel and the Frank Lloyd Wright-designed Robie House contribute to the unique aesthetic of the campus. In addition to academic pursuits, students have access to a wide range of extracurricular activities, including student organizations, clubs, and athletic programs.
The university places a strong emphasis on research and encourages students to engage in hands-on learning experiences. Students are encouraged to collaborate with faculty and participate in research projects, providing them with valuable opportunities to contribute to the advancement of knowledge in their respective fields.
The University of Chicago has a strong reputation for producing successful graduates who excel in various professional fields. Its alumni include Nobel laureates, business leaders, prominent scholars, artists, and public figures. The university's intellectual rigor, interdisciplinary approach, and focus on critical thinking have shaped its graduates to become leaders and innovators in their respective fields.
In summary, the University of Chicago's commitment to intellectual inquiry, rigorous academic programs, and interdisciplinary learning make it one of the top universities in the world. Its unique blend of liberal arts education, vibrant campus life, and emphasis on research create an environment that fosters intellectual growth, innovation, and lifelong learning.
Address:
The University of Chicago
Edward H. Levi Hall
5801 South Ellis Avenue
Chicago, Illinois USA 60637
Phone: 773.702.1234