American

University of Texas – San Antonio (UTSA) - University Ranking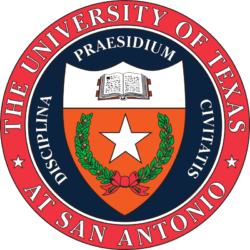 University Description (Ranking at bottom)
The University of Texas at San Antonio (UTSA) is a public research university located in San Antonio, Texas. Established in 1969, UTSA is the largest university in the San Antonio metropolitan area and is renowned for its academic programs, research activities, and commitment to community engagement.
The University of Texas at San Antonio (UTSA) is redefining higher education as a next-generation Hispanic-thriving university where students from all backgrounds can excel.  With a focus on student success and research excellence, UTSA is serving as a model for the urban-serving public universities of the future. Through the transformational learning experiences that we provide, UTSA is creating bold futures for our students, the citizens of San Antonio and beyond.
UTSA's foundational roots — based on the dreams of generations with the promise of social mobility and opportunity for San Antonio's predominantly Mexican American population — underpin our institutional commitment to positioning Latino students, staff and faculty for growth, leadership and success.
UTSA - "Your Best Choice" :30
University Analysis
UTSA offers over 160 degree programs across nine colleges, including the College of Business, College of Liberal and Fine Arts, College of Education and Human Development, College of Sciences, College of Engineering and Integrated Design, College of Public Policy, College of Architecture, Construction and Planning, College of Health, Community and Policy, and the Honors College. The university is known for its strong programs in cybersecurity, computer science, engineering, business, and education.
Research is a key focus at UTSA, with the university being classified as an R1 institution by the Carnegie Classification of Institutions of Higher Education, indicating it has high research activity. UTSA has several research centers and institutes dedicated to various fields, including cyber security, energy, health, and community development. Notably, the university is home to the National Security Collaboration Center and the Institute for Economic Development.
Community engagement is a core value at UTSA, and the university actively works to serve the local community and promote social and economic development. UTSA has various outreach programs, service-learning initiatives, and partnerships with local organizations to address community needs and provide opportunities for students to engage in real-world experiences.
Campus life at UTSA is dynamic and offers a range of opportunities for involvement. The university has numerous student organizations, clubs, and sports teams. UTSA's athletic teams, known as the Roadrunners, compete in NCAA Division I athletics.
The UTSA campus spans over 725 acres and features modern facilities, state-of-the-art research labs, and a mix of historic and contemporary architecture. The university is committed to sustainability and has implemented eco-friendly practices throughout its campus.
In summary, the University of Texas at San Antonio is a prominent public research university recognized for its academic programs, research contributions, and community engagement. With a diverse range of degree programs, a focus on research, a commitment to community service, and a vibrant campus life, UTSA provides students with a well-rounded education and opportunities for personal and professional growth.
University of Texas – San Antonio Website
Address: 1 UTSA Circle, San Antonio, TX 78249, USA
Phone: 1 210-458-4011