American

University of Tennessee - University Ranking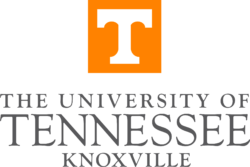 University Description (Ranking at bottom)
The University of Tennessee (UT) is a public research university located in Knoxville, Tennessee, United States. It was founded in 1794 as Blount College and is the flagship institution of the statewide University of Tennessee system, which includes campuses in Knoxville, Chattanooga, and Martin, as well as the UT Space Institute in Tullahoma.
University of Tennessee has grown into Tennessee's flagship university and premier public research institution.  UT Knoxville, which includes the UT Space Institute and the UT Institute of Agriculture, serves the state by educating its citizens, enhancing its culture, and making a difference in people's lives through research and service.
We embody excellence in teaching, research, scholarship, creative activity, outreach, and engagement.
We Are the Tennessee Volunteers
University Analysis
Here are some key facts about the University of Tennessee:
Academic Programs: UT offers a wide range of undergraduate, graduate, and professional degree programs across various disciplines, including arts and sciences, business, engineering, education, law, agricultural sciences, nursing, and social work.
Campus: The main campus of UT in Knoxville spans over 600 acres and is known for its beautiful setting alongside the Tennessee River. The campus features state-of-the-art academic buildings, libraries, research facilities, residence halls, and recreational facilities.
Athletics: UT is known for its strong athletic programs and competes in the NCAA Division I Southeastern Conference (SEC). The university's sports teams are called the Volunteers (or Vols), and they have enjoyed success in various sports, most notably football and basketball.
Research and Innovation: UT is a leading research institution, conducting significant research across numerous fields. The university has several research centers and institutes dedicated to various areas, including energy, materials science, agriculture, ecology, urban studies, and healthcare. Notably, UT is home to the Oak Ridge National Laboratory, affiliated with the U.S. Department of Energy.
Student Life: With a diverse student population, UT offers a vibrant campus life with numerous student organizations, clubs, and activities. Students can participate in cultural, leadership, academic, and recreational organizations, fostering a rich campus community.
Libraries and Museums: UT has multiple libraries, including the John C. Hodges Library, which houses over 3 million volumes and offers extensive resources for research and study. The university is home to several museums, including the McClung Museum of Natural History and Culture and the UT Gardens.
Contributions and Traditions: The University of Tennessee has a rich history and has contributed significantly to the state and beyond. Notably, it has produced many accomplished alumni, including business leaders, politicians, athletes, and renowned professionals in various fields.
Overall, the University of Tennessee is a distinguished institution known for its academic excellence, research contributions, athletic programs, and vibrant campus life.
University of Tennessee Website
Address: Knoxville, TN 37996, USA
Phone: 1 865-974-1000