Australian

University of New South Wales (UNSW) - University Ranking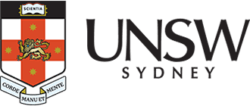 University Description (Ranking at bottom)
The University of New South Wales (UNSW) is a prestigious research-intensive university located in Sydney, Australia. Established in 1949, UNSW is one of the leading universities in Australia and is internationally recognized for its academic excellence and innovative research.
UNSW's strategic priorities actively address the challenges we face today – from climate change and renewable energies to lifesaving medical treatments and breakthrough technologies. UNSW aims to make an impact on people's lives around the world.
University Analysis
Here are some key points about UNSW:
Reputation: UNSW consistently ranks among the top universities in Australia and is recognized globally as a world-class institution. It is a founding member of the Group of Eight (Go8), which represents Australia's leading research-intensive universities.
Campus: UNSW operates multiple campuses in Sydney, with the main campus located in Kensington. This campus is a bustling hub of student activity and houses state-of-the-art facilities, including research laboratories, libraries, student accommodation, sports facilities, and various clubs and societies.
Academic Programs: UNSW offers a wide range of undergraduate and postgraduate programs across various disciplines. It has faculties of Arts, Design & Architecture, Business, Engineering, Law, Medicine, Science, and Built Environment, offering over 300 programs of study. UNSW is particularly well-known for its programs in engineering, business, law, and computer science.
Research: UNSW is a pioneering research institution and invests heavily in research across diverse fields. It has established research centers and institutes dedicated to areas such as quantum computing, renewable energy, biomedical engineering, social policy, and climate change, among others. Many of its researchers are globally recognized in their fields, and the university actively encourages interdisciplinary collaborations.
Student Life: UNSW boasts a vibrant and well-connected student community. It offers numerous support services, including academic support, career guidance, health and well-being support, and various cultural and recreational activities. Student societies and clubs play an integral role in campus life, organizing events, seminars, sports competitions, and social activities.
International Focus: UNSW has a strong international outlook, attracting students and staff from around the world. It has partnerships and collaborations with leading universities globally, offering exchange programs and research opportunities. The university also hosts a diverse student body, creating a multicultural learning environment.
Innovation and Entrepreneurship: UNSW is renowned for its commitment to innovation and entrepreneurship. It actively promotes entrepreneurial spirit and provides support for startups and business ventures through dedicated programs and facilities, such as the UNSW Founders and The Michael Crouch Innovation Centre.
Overall, the University of New South Wales is a highly respected institution that excels in research, teaching, and innovation. It offers a dynamic and stimulating environment for students to learn, grow, and make significant contributions to society.
University of New South Wales (UNSW)
Address: Sydney NSW 2052, Australia
Phone: +61 2 9385 1000