Asian

University of Mumbai - University Ranking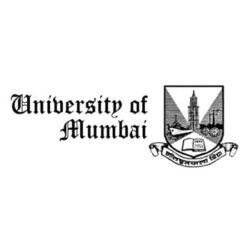 University Description (Ranking at bottom)
The University of Mumbai, formerly known as the University of Bombay, is a public state university located in Mumbai, Maharashtra, India. Established in 1857, it is one of the oldest and most prestigious universities in India.   As a sequel to the change in the name of the city from Bombay to Mumbai, the name of the University has been changed from "University of Bombay" to "University of Mumbai", via notification issued by the Government of Maharashtra and published in the Government Gazette dated 4th September, 1996.
Special 165th Foundation Day Motivational Video-JITENGAY HUM
University Analysis
The University of Mumbai offers a wide range of undergraduate, postgraduate, and doctoral programs in various disciplines such as arts, science, commerce, law, management, technology, pharmacy, architecture, and more. It has numerous affiliated colleges spread across the city of Mumbai, providing education to a large number of students.
The university consists of multiple campuses that are geographically separated. The main campus, known as the Kalina Campus, is located in Santacruz, Mumbai. It houses various departments, administrative buildings, libraries, and other facilities. The other campuses include the Fort Campus, Thane Sub Campus, Ratnagiri Sub Campus, and several other centers and institutes.
The University of Mumbai has a rich academic tradition and has produced numerous notable alumni who have excelled in various fields. The university has a strong emphasis on research and has collaborations with national and international institutions for research projects and academic exchanges.
The infrastructure of the University of Mumbai is well-developed and provides modern amenities to students and faculty members. It has well-equipped classrooms, laboratories, libraries, computer centers, sports facilities, hostels, and auditoriums. The university also has a vibrant cultural scene and organizes various events and festivals throughout the year.
The university is recognized and accredited by reputable national bodies such as the National Assessment and Accreditation Council (NAAC) and the University Grants Commission (UGC). It has also been awarded the status of "Five-Star University" by the UGC.
The University of Mumbai is committed to promoting social outreach and community engagement. It has various extension centers and offers distance education programs to make education more accessible to students from diverse backgrounds.
In addition to its academic pursuits, the university is actively involved in social and environmental initiatives. It has implemented several sustainability projects and promotes awareness about environmental issues among its students and staff.
Overall, the University of Mumbai is known for its academic excellence, extensive academic offerings, research contributions, and its contribution to the development of Mumbai as a thriving educational hub. It continues to be a leading institution in the field of higher education in India.
Phone: 022 68320000
Address:  Mahatma Gandhi Road, Fort, Mumbai, Maharashtra 400032.