Australian

University of Melbourne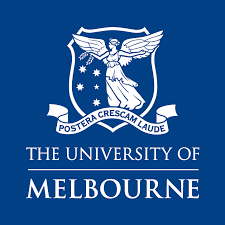 College Description (College Ranking near bottom of listing)
The distinctive Melbourne experience helps graduates become well-rounded, thoughtful and skilled professionals – making a positive impact across the globe.
Our research helps solve social, economic and environmental challenges the world is facing today and into the future. We're tightly connected with our communities, at home and around the globe – a connection that enriches our learning, teaching and research. The University is located in Parkville, an inner-city suburb of Melbourne, Victoria, Australia.
The university comprises ten separate academic units and is associated with numerous institutes and research centres, including the Walter and Eliza Hall Institute of Medical Research, Florey Institute of Neuroscience and Mental Health, the Melbourne Institute of Applied Economic and Social Research and the Grattan Institute. The university has fifteen graduate schools, including the Melbourne Business School, the Melbourne Law School and the Melbourne Medical School.
Phone:13 MELB (13 6352) | International: +(61 3) 9035 5511
Parkville VIC 3010, Australia