American

University of Connecticut (UConn) - University Ranking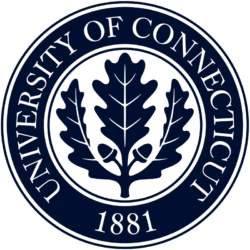 University Description (Ranking at bottom)
The University of Connecticut (UConn) is a public research university located in Storrs, Connecticut. It was founded in 1881 and has since grown into a renowned institution known for its academic programs and athletic achievements.
At UConn, our faculty, staff, and students are not just learning about the world around them through research. They are dedicated to making groundbreaking advancements and driving innovation.  With access to state-of-the-art facilities and opportunities to collaborate across disciplines — and around the world — our researchers are tackling big challenges and developing innovative solutions.
University Analysis
Academic Programs: UConn offers a wide range of undergraduate, graduate, and professional degree programs across various disciplines. It is organized into 14 schools and colleges, including the College of Liberal Arts and Sciences, School of Business, School of Engineering, School of Nursing, and School of Law.
Research and Innovation: UConn is a major research university with a focus on advancing knowledge across various fields. It is classified as a Research-1 institution and has multiple research centers and institutes for areas such as health, engineering, business, agriculture, and more.
Campus and Facilities: The UConn campus spans over 4,000 acres and is comprised of several campuses across the state, with the main campus located in Storrs. The university boasts state-of-the-art facilities, including modern academic buildings, research labs, libraries, sports arenas, and dormitories.=
Athletics: UConn's athletic teams, known as the Huskies, compete in the NCAA Division I Big East Conference. The university has a storied history in basketball, with both the men's and women's teams achieving great success, including multiple national championships.
Cultural and Campus Life: UConn has a vibrant campus community with a range of cultural and extracurricular activities. Students can participate in over 700 student organizations, clubs, and intramural sports. The university hosts various events and performances throughout the year, including concerts, theater productions, and guest lectures.
Community Outreach: UConn is deeply committed to community engagement and outreach. The university has partnerships with local organizations, offers volunteer opportunities, and encourages students to get involved in service-learning projects.
Regional Impact: UConn has a significant impact on the state of Connecticut and the surrounding region. It contributes to economic development through research, innovation, and job creation. The university also provides healthcare services through its affiliated medical and dental schools.
In summary, the University of Connecticut is a prestigious institution known for its academic programs, research contributions, athletic achievements, and commitment to community engagement. With its diverse range of opportunities and campus offerings, UConn provides students with a well-rounded educational experience.
University of Connecticut Website
Address: Storrs, CT 06269, USA
Phone: 1 860-486-4900