American

University of Cincinnati (UC) - University Ranking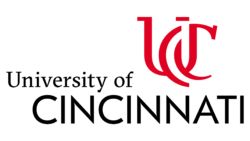 University Description (Ranking at bottom)
The University of Cincinnati (UC) is a public research university located in Cincinnati, Ohio. The University of Cincinnati offers students a balance of educational excellence and real-world experience. The University of Cincinnati is the leading Research 1 university in the region. And our commitment to innovation is reflected in the heart of Cincinnati's innovation district. Through inclusion, innovation, and impact, we're solving problems that matter.
UC is a public research university with an enrollment of nearly 48,000 students.  Today, more than 315,000 living alumni count themselves as Bearcats — united not just by their loyalty to our nationally known sports teams, but by their common love of the place, the people and the ideas that make up the University of Cincinnati.
The College Tour: University of Cincinnati [Full Episode]
University Analysis
Here are some key aspects of UC:
Academic Programs: UC offers a wide range of undergraduate, graduate, and professional degree programs across various disciplines. The university is organized into 14 colleges, including the College of Arts and Sciences, the College of Engineering and Applied Science, the College of Design, Architecture, Art, and Planning, the College of Medicine, and more. UC is known for its strong programs in engineering, business, health sciences, design, architecture, and music.
Cooperative Education (Co-op) and Experiential Learning: UC is renowned for its co-op program, which integrates classroom learning with real-world work experience. Students have the opportunity to gain professional experience through alternating periods of full-time work and academic study. This co-op model has a long history at UC and is one of the largest programs of its kind in the United States. The university also emphasizes experiential learning opportunities, internships, and research collaborations to enhance students' practical skills and employability.
Research and Innovation: UC is a leading research institution with a focus on innovation and collaboration. The university conducts groundbreaking research across various disciplines, including health sciences, engineering, information technology, urban planning, and more. UC is home to numerous research centers and institutes that promote interdisciplinary collaboration and address societal challenges. The university has a strong commitment to research-driven education, fostering critical thinking and intellectual curiosity among students.
Campus and Facilities: UC's main campus is located in the Uptown neighborhood of Cincinnati and spans over 473 acres. The campus features state-of-the-art facilities, research labs, libraries, performing arts venues, sports stadiums, and modern student residences. UC has invested in infrastructure upgrades and renovations to provide students with a conducive learning and living environment.
Co-curricular Activities and Student Life: UC offers a vibrant campus life with a wide range of extracurricular activities, clubs, and organizations catering to various interests. Students can participate in cultural and social clubs, academic and professional organizations, community service initiatives, and more. The university also hosts cultural events, concerts, art exhibitions, and sports competitions, providing a well-rounded student experience outside the classroom.
Urban Engagement and Community Partnerships: UC is strongly connected to the city of Cincinnati and prioritizes community engagement and partnerships. The university collaborates with local organizations, businesses, and government agencies to address societal challenges and contribute to the region's economic development. UC's commitment to community engagement extends to service-learning initiatives, volunteerism, and research projects that aim to make a positive impact in Cincinnati and beyond.
Inclusive Excellence: UC is committed to creating an inclusive and diverse campus community. The university promotes equity and access to education, fosters a welcoming environment for students from all backgrounds, and supports underrepresented populations. UC promotes programs and initiatives that enhance diversity, cultural understanding, and social responsibility among its students, faculty, and staff.
With its strong academic programs, emphasis on experiential learning and research, vibrant campus life, and commitment to community engagement, the University of Cincinnati offers students an enriching and well-rounded educational experience in the heart of a dynamic city.
University of Cincinnati Website
University of Cincinnati
2600 Clifton Ave.
Cincinnati, OH USA 45220
513-556-0000