American

University of Buffalo – UB SUNY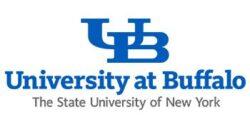 College Description (College Ranking near bottom of listing)
The State University of New York at Buffalo,  called the University at Buffalo (UB) and sometimes called SUNY Buffalo, is a public research university with campuses in Buffalo and Amherst, New York. It is one of the two flagship institutions of the SUNY system. As of fall 2020, the university enrolled 32,347 students in 13 schools and colleges, making it the largest and most comprehensive public university in the state of New York.
In addition to the College of Arts and Sciences, the university houses the largest state-operated medical school, dental school, education school, business school, engineering school, and pharmacy school, and is also home to SUNY's only law school. UB has the largest enrollment, largest endowment, and most research funding among the universities in the SUNY system.The university offers bachelor's degrees in over 140 areas of study, as well as over 220 master's programs and over 95 doctoral programs, and 55 combined degree programs.
UB's alumni and faculty have included five Nobel laureates, five Pulitzer Prize winners, one head of government, two astronauts, three billionaires, one Academy Award winner, and one Emmy Award winner.
Address 12 Capen Hall, Buffalo, New York USA 14260-1660
Phone 716-645-2000