American

Southern University (SUBR)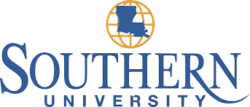 College Description (College Ranking near bottom of listing)
Southern University and A&M College (Southern University, Southern, SUBR or SU) is a public land-grant university in Baton Rouge, Louisiana. A member-school of the Thurgood Marshall College Fund, and the flagship institution of the Southern University System. Its campus encompasses 512 acres, with an agricultural experimental station on an additional 372-acre site, five miles north of the main campus on Scott's Bluff overlooking the Mississippi River in the northern section of Baton Rouge.
Southern University's 13 intercollegiate athletics teams are known as the Jaguars, and are members of the Southwestern Athletic Conference (SWAC) in NCAA Division I.
Southern University and A&M College is a comprehensive institution offering four-year, graduate, professional, and doctorate degree programs, fully accredited by the Southern Association of Colleges and Schools (SACS).
Website: SUBR
Address: 801 Harding Blvd, Baton Rouge, LA 70807, USA
Phone: +1 225-771-4500