American

Southern University (SUBR) - University Ranking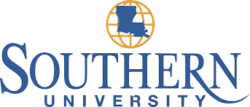 University Description (Ranking at bottom)
Southern University and A&M College (Southern University, Southern, SUBR or SU) is a public land-grant university in Baton Rouge, Louisiana. A member-school of the Thurgood Marshall College Fund, and the flagship institution of the Southern University System. Its campus encompasses 512 acres, with an agricultural experimental station on an additional 372-acre site, five miles north of the main campus on Scott's Bluff overlooking the Mississippi River in the northern section of Baton Rouge.
Southern University's 13 intercollegiate athletics teams are known as the Jaguars, and are members of the Southwestern Athletic Conference (SWAC) in NCAA Division I.
Southern University and A&M College is a comprehensive institution offering four-year, graduate, professional, and doctorate degree programs, fully accredited by the Southern Association of Colleges and Schools (SACS).
Southern University Virtual Tour
University Analysis
Southern University is a public historically black university located in Baton Rouge, Louisiana, United States. It was founded in 1880 and is part of the Louisiana State University System.
Southern University offers undergraduate and graduate programs in various fields of study, including liberal arts, sciences, engineering, business, education, nursing, and social work. There are six colleges within the university: the College of Agricultural, Family and Consumer Sciences; the College of Business; the College of Education; the College of Humanities and Interdisciplinary Studies; the College of Nursing and Allied Health; and the College of Sciences and Engineering.
The university is known for its strong emphasis on research and its commitment to social justice and community service. It is home to several research centers and institutes, including the Southern University Ag Center, which focuses on agricultural research and extension programs, and the Nelson Mandela School of Public Policy and Urban Affairs, which promotes social and economic equity.
Southern University is also recognized for its vibrant student life and extracurricular activities. The Jaguars, as the athletic teams are known, compete in the NCAA Division I Southwestern Athletic Conference (SWAC). The university has a marching band called the "Human Jukebox," which is renowned for its high-energy performances.
Overall, Southern University is an institution that strives to provide a quality education to its diverse student body while promoting research, community engagement, and social justice.
Southern University Website: SUBR
Address: 801 Harding Blvd, Baton Rouge, LA 70807, USA
Phone: +1 225-771-4500