European

Open University (OU) - University Ranking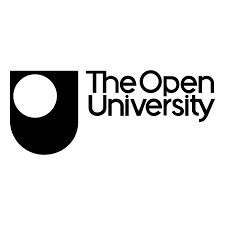 University Description (Ranking at bottom)
The Open University (OU) is a unique and innovative institution located in the United Kingdom that provides high-quality, distance learning education.
In 1969 one ambition changed the world, giving anyone, anywhere the power to learn. Established by the Royal Charter  and globally recognized, The Open University has pioneered distance learning for over 50 years, delivering exceptional teaching and outstanding support to students across the UK and the world.  Our mission is to make learning accessible to all, and together we've already helped over 2 million students to realize their ambitions.
The Open University at 50
University Analysis
Here is an overview of the Open University:
History and Mission: The Open University was established in 1969 with the aim of making higher education accessible to all, regardless of their background or circumstances. It was the first university in the UK to offer education at a distance, allowing students to study from their homes or workplaces.
Flexible Distance Learning: One of the key features of the Open University is its flexible approach to education. It offers a wide range of undergraduate and postgraduate programs that can be studied online or through supported self-study. Students have the freedom to study at their own pace and from any location, making it ideal for individuals who cannot commit to traditional on-campus study.
Range of Programs: The Open University offers a variety of programs across numerous disciplines, including arts and humanities, business and management, science and technology, social sciences, education, and health and social care. These programs are designed to be academically rigorous, ensuring that students receive a high-quality education comparable to traditional universities.
Supported Learning: While the Open University allows students to study remotely, it does not leave them on their own. The university provides comprehensive support to help students succeed in their studies. This includes access to online resources, study materials, tutor support through phone, email, and online platforms, as well as virtual and in-person tutorials. The Open University also encourages collaboration among students through discussion forums and virtual classrooms.
Recognition and Accreditation: The Open University is highly respected and recognized both in the UK and internationally. It is accredited by professional bodies and organizations, ensuring that its programs meet rigorous educational standards. The degrees awarded by the Open University hold the same value as those obtained from traditional universities, making them widely accepted by employers around the world.
Research and Innovation: The Open University is also involved in cutting-edge research and innovation. Its faculty members and researchers contribute to advancements in various fields, publish academic papers, and engage in collaborative projects with other universities, research institutions, and industry partners.
Social Impact: The Open University has a strong commitment to social equality and widening access to education. It aims to provide opportunities for individuals who may have been unable to pursue higher education through traditional means. The university's inclusive approach allows people from diverse backgrounds, including those with work or family commitments, individuals with disabilities, and those in remote areas, to pursue their educational goals.
In summary, the Open University is a groundbreaking institution that offers accessible and flexible education to students all over the world. With its distance learning approach, comprehensive support, and rigorous academic programs, the Open University enables individuals to pursue higher education and achieve their goals, regardless of their circumstances.
Address: Walton Hall, Kents Hill, Milton Keynes MK7 6AA, United Kingdom
Phone: +44 300 303 5303