American

Northern Arizona University (NAU) - University Ranking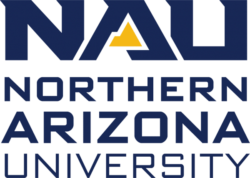 University Description (Ranking at bottom)
Northern Arizona University (NAU) is a public research university located in Flagstaff, Arizona. It was established in 1899 and is a part of the Arizona State University System.
At Northern Arizona University (NAU), we are far more than the sum of our parts. We are students, scholars, researchers, artists, scientists, teachers, mentors, athletes, friends, and more, all working together toward individual enrichment and a common greater good. We are proud to be called Lumberjacks.
Northern Arizona University sits at the base of the San Francisco Peaks, on homelands sacred to Native Americans throughout the region. We honor their past, present, and future generations, who have lived here for millennia and will forever call this place home.
This is Northern Arizona University
University Analysis
NAU offers a wide range of academic programs, including undergraduate degrees, graduate degrees, and professional certifications. The university is organized into seven colleges: the College of Arts and Letters, the College of Education, the College of Engineering, Informatics, and Applied Sciences, the College of Health and Human Services, the College of Social and Behavioral Sciences, the W.A. Franke College of Business, and the College of the Environment, Forestry, and Natural Sciences.
NAU is known for its strong focus on research and provides opportunities for students to engage in various research projects across different disciplines. It has cutting-edge facilities and laboratories to support research activities. The university also has a robust online learning platform called "NAU Online" for students who prefer distance education or need flexibility in their coursework.
The campus of NAU is situated in the beautiful mountains of northern Arizona, offering a scenic environment for students. Flagstaff is known for its outdoor recreational opportunities and is located close to several national parks, including the Grand Canyon.
Northern Arizona University has a diverse and inclusive student body, with students from all 50 states and over 80 countries. The university offers various student services and organizations, including clubs, athletics, and cultural centers, to enhance campus life.
In terms of athletics, NAU's sports teams are known as the Lumberjacks and compete in the NCAA Division I Big Sky Conference. The university has a strong tradition in cross-country and track and field, with its teams consistently performing well at both regional and national levels.
Overall, Northern Arizona University is a reputable institution known for its academic programs, research opportunities, and beautiful location.
Northern Arizona University (NAU) Website
Address: 1015 S San Francisco St, Flagstaff, AZ 86011, USA
Phone: 1 928-523-9011