European

Newcastle University - University Ranking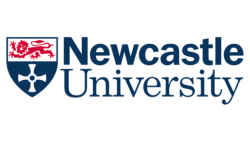 University Description (Ranking at bottom)
Newcastle University is a respected public research university located in Newcastle upon Tyne, England.   Delivering world-class research and teaching, we are tackling some of the biggest challenges facing society globally, leading in our key strengths of ageing and health, data, energy, cities, culture and creative arts, and one planet. We educate for life, nurturing the next generation of creative practitioners, clinicians, scientists, engineers and educationalists.
Newcastle University has a global reach; Home to a vibrant international community of 29,000 students from 140 countries worldwide, the University has three campuses: Newcastle, Singapore, and Malaysia. We are also connected to and networking with strategic partners, industry collaborators and employers around the world.
Proud to be a University of Sanctuary, we promote a culture of welcome, engagement and safety for people fleeing persecution and violence.
Why Choose Newcastle University
University Analysis
Here is some information about Newcastle University:
Academic Excellence: Newcastle University is consistently ranked as one of the top universities in the UK and internationally. It offers a wide range of high-quality undergraduate and postgraduate programs across various disciplines, including arts, sciences, engineering, social sciences, business, medicine, and humanities. The university is known for its research-led teaching approach, providing students with opportunities to engage in cutting-edge research in their respective fields.
Research and Innovation: Newcastle University has a strong research and innovation focus. It is a member of the prestigious Russell Group and conducts research in areas such as medical sciences, sustainability, engineering, social sciences, and creative arts. The university collaborates with government agencies, industry partners, and international institutions to address global challenges and make meaningful contributions to society.
Campus and Facilities: The university has a vibrant and well-equipped campus spread across several locations in Newcastle. It features state-of-the-art facilities including libraries, research labs, student residences, sports facilities, and cultural spaces. The iconic Newcastle University Student Union and the Great North Museum are among the notable campus landmarks.
Student Life: Newcastle University offers a vibrant and inclusive student life experience. The campus provides numerous student societies, clubs, and sports teams catering to a wide range of interests. The university hosts various events, including cultural festivals, concerts, academic conferences, and sports competitions. Students also enjoy the lively city of Newcastle, known for its rich cultural heritage, vibrant nightlife, and beautiful architecture.
Global Outlook: Newcastle University is globally connected and promotes an international outlook. It has partnerships with universities and institutions worldwide, providing opportunities for student exchanges, joint research projects, and study abroad programs. The international community on campus contributes to a diverse and multicultural environment that enriches the student experience.
Alumni Network: Newcastle University has a large and accomplished alumni network. Its graduates have gone on to achieve success in various fields, including academia, research, business, arts, and public service. The university offers career support, networking events, and mentorship programs to help graduates connect and succeed in their chosen professions.
In summary, Newcastle University is a reputable institution known for its academic excellence, research strength, vibrant campus life, and global ties. It offers a wide range of programs and promotes a research-led teaching approach. The university's campus provides excellent facilities, and the city of Newcastle offers a diverse and exciting student experience. Its alumni network demonstrates the impact and success of its graduates across various domains.
Address:
Newcastle University
Newcastle upon Tyne
United Kingdom
NE1 7RU