European

King's College London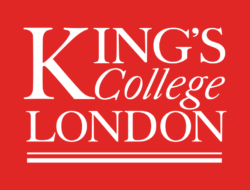 College Description (College Ranking near bottom of listing)
King's College London – Our Strategic Vision, launched in January 2017 takes us to our 200th anniversary in 2029 and builds upon our history of making a full contribution to society.
We will continue to focus on world-leading education, research and service and will have an increasingly proactive role to play in a more interconnected, complex world.
We will continue to expand the huge contribution King's makes to London and through that a national contribution within the UK, and beyond that to an international community that serves the world.
Telephone: +44 (0) 20 7836 5454
King's College London
Strand
London, United Kingdom
WC2R 2LS