European

King's College London - University Ranking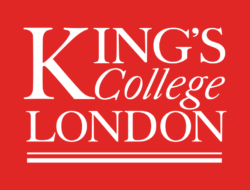 University Description (Ranking at bottom)
King's College London is a public research university located in London, United Kingdom. Established in 1829, it is one of the oldest and most prestigious universities in the country. King's College London is a constituent college of the federal University of London and is known for its academic excellence, research prowess, and global reputation.
King's College London – Our Strategic Vision, launched in January 2017 takes us to our 200th anniversary in 2029 and builds upon our history of making a full contribution to society.
We will continue to focus on world-leading education, research and service and will have an increasingly proactive role to play in a more interconnected, complex world.
We will continue to expand the huge contribution King's makes to London and through that a national contribution within the UK, and beyond that to an international community that serves the world.
Welcome to London. Welcome to King's!
University Analysis
Here are some key aspects of King's College London:
Academic Excellence: King's College London offers a vast range of undergraduate and postgraduate programs across various disciplines, including arts and humanities, social sciences, law, business, natural sciences, health sciences, and engineering. It is known for its rigorous academic standards and has a strong emphasis on nurturing critical thinking, creativity, and intellectual curiosity among its students.
Research Strength: As a leading research institution, King's College London excels in cutting-edge research across multiple fields. It houses numerous research centers and institutes that focus on diverse areas, including health and wellbeing, policy studies, social sciences, humanities, and natural sciences. Its researchers have made significant contributions to advancements in knowledge and frequently collaborate with renowned institutions worldwide.
Campuses and Facilities: King's College London has multiple campuses spread across central London. The main campuses include Strand, Waterloo, and Guy's campuses, each offering a unique academic environment. The university's facilities are well-equipped, with state-of-the-art libraries, research facilities, laboratories, and innovative learning spaces.
Global Outlook: King's College London is known for its international outlook and attracts students and faculty from all over the world. It has extensive partnerships and collaborations with prestigious institutions globally, facilitating student exchanges and research collaborations. The university's diverse community ensures a multicultural learning environment that prepares students for global challenges and opportunities.
Reputation and Rankings: King's College London consistently ranks among the top universities globally. It is highly regarded for its research output, academic reputation, and quality of teaching. The university's reputation is solidified by its partnership with leading institutions and its numerous accolades and achievements.
Alumni Network: King's College London has an extensive alumni network of accomplished individuals who have made significant contributions to various fields, including academia, business, politics, medicine, arts, and more. Prominent alumni include Nobel laureates, politicians, leading scientists, award-winning authors, and prominent figures in the arts and entertainment industry.
In summary, King's College London is a prestigious university that combines academic excellence, research prowess, and a global outlook. Its commitment to knowledge creation, intellectual discovery, and societal impact has helped establish its position as one of the top universities in the world.
Telephone: +44 (0) 20 7836 5454
Address:
King's College London
Strand
London, United Kingdom
WC2R 2LS