European

Heidelberg University - University Ranking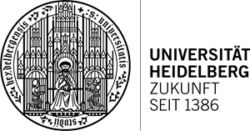 University Description (Ranking at bottom)
Heidelberg University, also known as Ruprecht-Karls-Universität Heidelberg, is a public research university located in Heidelberg, Germany. Established in 1386, it is one of the oldest universities in the country and is renowned for its academic excellence, historic significance, and picturesque campus.
As a research university with international reach, Heidelberg University holds the strong theoretical and methodological competence evident in its subjects and disciplinary cultures as fundamental to its scientific endeavors. In addition to its disciplinary strengths, however, the university also acknowledges its social responsibilities and special potential to effectively address, through interdisciplinary cooperation, complex problems critical to the progress of humanity.
The University believes the training of its students and young researchers from the Bachelor phase onward is equally as important as its academic and social responsibilities. Heidelberg University defines itself as an internationally networked research university dedicated to research-oriented teaching. The school believes it has a duty to help address the issues facing humanity by crossing the divide between disciplines.
UniverCity - Universität Heidelberg. The Future. Since 1386.
University Analysis
Here are some key aspects of Heidelberg University:
Academic Excellence: Heidelberg University offers a wide range of undergraduate and postgraduate programs across various disciplines, including humanities, social sciences, natural sciences, medicine, law, and theology. It is known for its strong emphasis on research-based teaching, fostering critical thinking, and interdisciplinary collaboration. The university's faculties and institutes are globally recognized for their academic contributions and innovative research.
Research Strength: Heidelberg University is a leading research institution with a strong focus on groundbreaking research. It is associated with several Nobel Laureates and has made significant contributions to various fields, including physics, chemistry, medicine, social sciences, and humanities. The university boasts numerous research centers and institutes that facilitate interdisciplinary research and encourage collaboration among scholars.
Historic Significance: Heidelberg University holds great historical significance. It played a prominent role during the German Reformation and has been associated with renowned scholars and intellectuals throughout history. The university's long-standing tradition and rich academic heritage contribute to its unique educational environment.
Campus and Facilities: Heidelberg University's campus is situated in the heart of Heidelberg, a charming and picturesque city. The campus, known as the "Old Town," is home to historical buildings, beautiful courtyards, and gardens. The university provides state-of-the-art facilities, including modern libraries, laboratories, research centers, and lecture halls, to support student learning and research activities.
International Outlook: Heidelberg University is globally connected and fosters an international academic environment. It welcomes students and scholars from around the world, offering numerous exchange programs, international study opportunities, and English-taught courses. The university's international collaborations and research partnerships contribute to the diversity of ideas and perspectives on campus.
Alumni Network: Heidelberg University has a notable alumni network that includes several renowned figures in various fields. Graduates of Heidelberg University have excelled in academia, politics, medicine, literature, and the arts. Alumni of note include philosophers such as Hannah Arendt and Jürgen Habermas, as well as several Nobel Laureates.
In summary, Heidelberg University is a prestigious institution known for its academic excellence, strong research tradition, historic significance, and beautiful campus. It continues to uphold its reputation as a leading research university while providing students with a vibrant and intellectually stimulating educational experience.
Website: Heidelberg University
Phone:
+49 6221 54-0
Address:
Heidelberg University
Grabengasse 1
69117 Heidelberg Germany