American

CUNY Borough of Manhattan Community College - University Ranking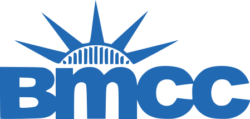 University Description (Ranking at bottom)
Borough of Manhattan Community College is a diverse teaching and learning community committed to advancing equity and the intellectual and personal growth of students. Working to strengthen a culture of care inside and outside the classroom, we share a passion for learning with students from around the world. We strive to increase degree completion, successful transfer, career achievement and service and leadership within our community, New York City, and beyond.
@CUNYBMCC You Can Start Here and Go Anywhere!
College Analysis
The City University of New York (CUNY) Borough of Manhattan Community College (BMCC) is a public community college located in the borough of Manhattan, New York City. Established in 1963, BMCC is part of the City University of New York system, which comprises multiple community colleges and four-year colleges across the city.
Here are some key features and information about BMCC:
1. Programs and Degrees: BMCC offers a wide variety of associate degree and certificate programs in fields such as liberal arts, business, science, technology, health sciences, social sciences, and more. It serves as an entry point for students who wish to pursue higher education or enter the workforce directly after completing their degrees.
2. Location: The college is situated in the heart of Manhattan, making it easily accessible to students from different parts of the city. Its main campus is located at 199 Chambers Street, with additional facilities nearby.
3. Diversity: Like much of New York City, BMCC is known for its diverse student body, representing a mix of cultures, backgrounds, and experiences. This diversity enriches the campus environment and creates a vibrant learning community.
4. Student Support: BMCC offers various support services to help students succeed academically and personally. These services include academic advising, tutoring, counseling, career services, and more.
5. Transfer Opportunities: Many students at BMCC choose to continue their education at four-year colleges and universities after completing their associate degrees. The college has established transfer agreements with several institutions, making it easier for students to transition to bachelor's degree programs.
6. Community Involvement: BMCC is actively engaged with the local community, collaborating with businesses, organizations, and government agencies to address societal needs and foster community development.
7. Campus Facilities: BMCC provides modern facilities, including classrooms, laboratories, libraries, and student lounges. The college is committed to creating a conducive learning environment for its students.
CUNY Borough of Manhattan Community College Website
Address: 199 Chambers St, New York, NY 10007, USA
Phone: 1 212-220-8000