American

California Polytechnic State University – San Luis Obispo - University Ranking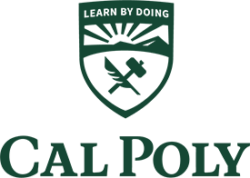 University Description (Ranking at bottom)
California Polytechnic State University, commonly known as Cal Poly or Cal Poly SLO, is a public polytechnic university located in San Luis Obispo, California, United States. Founded in 1901, Cal Poly SLO is known for its learn-by-doing educational approach and focus on applied sciences, engineering, and agricultural studies.  Today, we are the world's leader in Learn by Doing education. We did it first, we do it best and it's what makes our students better prepared from day one to make a lasting impact in their careers and their communities.
Cal Poly's six academic colleges offer more than 150 undergraduate majors and minors, as well as over 50 graduate programs. Learn by Doing unifies our colleges and animates the curriculum of each — because no matter the field of study, the best way to build new knowledge is to try it out for yourself.
California leads the nation in the number of Fortune 1000 companies that call the state home and is a world leader in a wide range of industries: food and wine, space, entrepreneurship, climate, the built environment, and tech and humanity. With our wealth of connections to many of these companies, and our location in San Luis Obispo on California's Central Coast halfway between Los Angeles and San Francisco, Cal Poly and our students are at the center of it all.
University Analysis
Cal Poly offers a wide range of undergraduate and graduate programs across various disciplines, including engineering, business, liberal arts, agriculture, architecture, and environmental sciences. The university is organized into six colleges: College of Agriculture, Food, and Environmental Sciences; College of Engineering; College of Liberal Arts; College of Science and Mathematics; Orfalea College of Business; and College of Architecture and Environmental Design.
What sets Cal Poly apart is its hands-on, experiential learning approach. The university emphasizes practical, real-world experience, with students often engaged in project-based learning, internships, cooperative education opportunities, and research. This approach prepares students for the workforce and fosters critical thinking, problem-solving skills, and innovation.
Cal Poly SLO has state-of-the-art facilities, including specialized labs, research centers, and engineering and technology buildings. The university's Learn by Doing Plaza provides a central space for students to collaborate and showcase their projects.
The campus itself offers a beautiful setting with modern amenities and a strong sense of community. Cal Poly emphasizes the importance of student involvement and provides numerous opportunities for extracurricular activities. There are over 400 student organizations, including clubs, professional societies, and cultural groups, catering to a wide range of interests. The campus also has Division I athletic teams, known as the Cal Poly Mustangs, competing in the Big West Conference.
Cal Poly SLO's dedication to sustainability is notable. The university is committed to reducing its environmental impact and has implemented various initiatives related to renewable energy, waste reduction, and water conservation. Cal Poly's on-campus farm, the Cal Poly Organic Farm, is student-run and provides hands-on experience in sustainable agriculture practices.
Overall, Cal Poly SLO is highly regarded for its strong academic programs, commitment to experiential learning, and emphasis on practical skills. It consistently ranks among the top public universities in the United States and attracts students who seek a well-rounded education with a focus on applied knowledge and career readiness.
California Polytechnic State University Website
Address: 1 Grand Ave, San Luis Obispo, CA 93407, USA
Phone: 1 805-756-1111