American

Brown University - University Ranking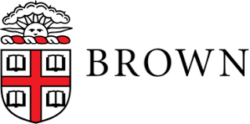 University Description (Ranking at bottom)
Brown University is a private Ivy League research university located in Providence, Rhode Island, USA, which is a leading research university distinct for its student-centered learning and deep sense of purpose. Our students, faculty and staff are driven by the idea that their work will have an impact in the world.  Founded in 1764, Brown is a leading research university home to world-renowned faculty, and also an innovative educational institution where the curiosity, creativity and intellectual joy of students drives academic excellence. The spirit of the undergraduate Open Curriculum infuses every aspect of the University. Brown is a place where rigorous scholarship, complex problem-solving and service to the public good are defined by intense collaboration, intellectual discovery and working in ways that transcend traditional boundaries.
Providence, Rhode Island — Brown's home for more than two and a half centuries, is a vibrant place to live, work and study, a stimulating hub for innovation, and a city rich in cultural diversity.
University Analysis
Here is some key information about Brown University:
History and Founding: Brown University was founded in 1764 and is the seventh-oldest college in the United States. It was established as the College in the English Colony of Rhode Island and Providence Plantations by prominent Baptist figures, including James Manning and Nicholas Brown Jr. It was later named Brown University in honor of Nicholas Brown Jr., a benefactor of the university.
Academic Programs: Brown University offers a wide range of undergraduate, graduate, and professional degree programs across various disciplines. The university follows a liberal arts education model and is known for its flexible curriculum called the "Open Curriculum." The Open Curriculum allows students to design their own educational path, offering freedom in choosing courses and academic pursuits. Brown University houses various schools, including the College, School of Engineering, Alpert Medical School, Graduate School, and more, offering programs in fields such as humanities, social sciences, natural sciences, engineering, and the arts.
Research and Innovation: Brown University is a research-intensive institution that emphasizes interdisciplinary collaborations and innovative approaches to addressing global challenges. It hosts numerous research centers and institutes focused on areas such as public health, brain science, computer science, environmental studies, and social policy. The university encourages undergraduate students to engage in research alongside faculty members and offers a vibrant research environment for graduate students and scholars.
Campus and Facilities: Brown University's campus is located on College Hill in Providence and spans over 140 acres. The campus features a mix of historic and modern buildings, highlighting the university's commitment to preserving its historical roots while embracing innovative designs. It offers state-of-the-art facilities for teaching, research, and student life, including libraries, laboratories, performance spaces, studios, and more.
Campus Culture and Diversity: Brown University has a diverse and inclusive campus community, both in terms of its student body and faculty. The university places a strong emphasis on fostering an open-minded and intellectually engaging environment. It strives to create a culture of intellectual curiosity, critical thinking, and creativity while valuing diverse perspectives and experiences.
Extracurricular Activities: Brown University provides students with a vibrant range of extracurricular activities and organizations. There are over 400 student clubs and organizations, covering interests such as arts and culture, sports, community service, entrepreneurship, and activism. The university also has a strong tradition of the performing arts, with various student-led theater groups, dance ensembles, orchestras, and a cappella groups.
Athletics: Brown University competes in NCAA Division I sports as the Brown Bears. The university offers a variety of athletic programs, including football, basketball, soccer, lacrosse, swimming, and many others. Brown strives to balance both academic and athletic excellence, emphasizing the importance of student-athletes' success on and off the field.
Rankings and Recognition: Brown University consistently ranks among the top universities in the United States and globally. It is recognized for its academic excellence, research contributions, and commitment to undergraduate education. Brown's Open Curriculum is often highlighted as a distinctive feature that fosters intellectual exploration and flexibility in students' educational pursuits.
In summary, Brown University is renowned for its commitment to academic excellence, research, and fostering an intellectually curious and inclusive campus community. With a focus on interdisciplinary approaches and individualized educational paths through the Open Curriculum, Brown offers students a unique and meaningful learning experience.
Address: Providence, RI 02912, USA
Telephone: 401-863-1000