European

Aarhus University - University Ranking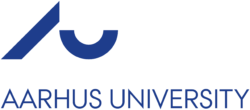 University Description (Ranking at bottom)
Aarhus University is a public research university located in Aarhus, Denmark. Established in 1928, it is the second-largest university in the country and consistently ranks among the top universities in Europe. The university offers a wide range of programs across various disciplines and is known for its research-intensive approach.
Aarhus University is a dynamic, modern and highly international university. It has grown to become a leading public university with international impact and reach across the entire research spectrum. Aarhus is a great place to study and a great place to work. Here are some of the top reasons to come work or study with us.
University Analysis
Here are some key highlights about Aarhus University:
Faculties and Departments: The university is organized into four main faculties – Arts, Health, Science and Technology, and Business and Social Sciences. Each faculty comprises several departments and research centers, covering a broad spectrum of academic fields.
Programs and Research: Aarhus University offers numerous undergraduate, graduate, and doctoral programs in various disciplines such as humanities, natural sciences, social sciences, health sciences, engineering, business, and more. The university is particularly renowned for its strong research activities and collaboration with international institutions.
Campus and Facilities: Aarhus University has multiple campuses in and around Aarhus, including the main campus in the University Park located near the city center. The campuses feature modern facilities, libraries, research facilities, student housing, sports facilities, and various student services.
International Collaboration: The university has a strong emphasis on internationalization and hosts a large number of international students and researchers. It has strong ties with academic institutions worldwide and actively participates in international research projects and exchange programs, providing students with opportunities for global learning experiences.
Rankings and Reputation: Aarhus University is consistently ranked among the top universities globally. It is particularly esteemed for its research output and impact, ranking highly in various international university rankings.
Student Life: Aarhus University offers a vibrant student life, with numerous student organizations, sports associations, and cultural events. The university places a strong emphasis on student involvement and offers various support services to help students succeed academically and socially.
Overall, Aarhus University is a prestigious institution known for its research excellence, diverse academic programs, international outlook, and a vibrant campus life.
Address: Nordre Ringgade 1, 8000 Aarhus C, Denmark
Phone: 45 87 15 00 00