American

University of Wisconsin – Milwaukee (UWM) - University Ranking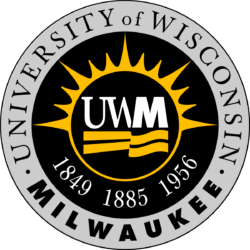 University Description (Ranking at bottom)
The University of Wisconsin-Milwaukee (UWM) is a public research university located in Milwaukee, Wisconsin. Established in 1956, UWM is a comprehensive institution that offers a wide range of undergraduate, graduate, and professional degree programs.
The mission of UWM is to develop human resources, to discover and disseminate knowledge, to extend knowledge and its application beyond the boundaries of its campuses, and to serve and stimulate society by developing in students heightened intellectual, cultural, and humane sensitivities; scientific, professional, and technological expertise; and a sense of purpose. Inherent in this mission are methods of instruction, research, extended education, and public service designed to educate people and improve the human condition. Basic to every purpose of the system is the search for truth.
University of Wisconsin – Milwaukee Website
University Analysis
Here are some key aspects of UWM:
Academic Programs: UWM is organized into 14 schools and colleges, offering over 190 degree programs. It has a strong emphasis on research, particularly in areas such as environmental sciences, engineering, health sciences, arts, business, education, and social sciences. UWM also provides opportunities for interdisciplinary studies and collaborative research.
Research and Innovation: UWM is a major research university, classified as a Research-1 institution by the Carnegie Classification of Institutions of Higher Education. It boasts numerous research centers and institutes, engaging faculty and students in cutting-edge research across various fields.
Campus and Facilities: UWM's campus is spread across 104 acres near the Lake Michigan shoreline. It includes modern academic buildings, research facilities, libraries, student centers, residence halls, and recreational facilities. The campus provides a conducive environment for learning, studying, and socializing.
Urban Engagement: UWM takes pride in its urban location and strives to actively engage with the community. It encourages students to participate in service-learning, internships, and community-based research projects, fostering partnerships and addressing local issues.
Cultural and Campus Life: UWM has a vibrant campus community with a focus on cultural diversity. The university offers numerous cultural events, art exhibitions, performances, and lectures throughout the year. Students can also get involved in over 300 student organizations and clubs, including academic, cultural, recreational, and professional groups.
Athletics: UWM's athletic teams, known as the Panthers, compete in NCAA Division I in various sports. The university offers opportunities for students to participate in intramural and club sports as well.
Regional Impact: UWM plays a vital role in the economic and social development of Milwaukee and the region. It serves as an engine for innovation, entrepreneurial initiatives, and workforce development. UWM collaborates with local industries, government agencies, and community organizations to address regional challenges and contribute to the growth of the region.
In summary, the University of Wisconsin-Milwaukee is a comprehensive public research university that offers a diverse range of academic programs, engages in cutting-edge research, fosters urban engagement, and provides a rich campus and cultural experience. UWM's commitment to academic excellence, community partnership, and regional impact makes it an integral part of the Milwaukee community.
Address: Milwaukee, WI 53211, USA
Phone: 1 414-229-2222