American

University of North Carolina at Charlotte (UNC) - University Ranking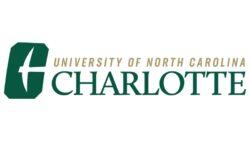 University Description (Ranking at bottom)
The University of North Carolina at Charlotte (UNC Charlotte) is a public research university located in Charlotte, North Carolina. Established in 1946, UNC Charlotte has grown into a prominent institution known for its academic programs, research contributions, and community engagement.
As North Carolina's urban research university, UNC Charlotte is a diverse and inclusive institution with local-to-global impact that transforms lives, communities and industries through access and affordability, exemplary undergraduate, graduate, and professional programs, scholarship, creative work, innovation and service.
UNC Charlotte, North Carolina's urban research university, fuels American innovation in everything from resilient and sustainable architecture and environmental systems, to epidemiological modeling and sustainable energy, to shaping the future of work for greater Charlotte and beyond.
UNC Charlotte Commercial - 2010
University Analysis
UNC Charlotte offers over 140 undergraduate and graduate programs across nine colleges and schools, including disciplines such as business, engineering, liberal arts, education, health, and sciences. The university has a strong focus on applied research and hands-on learning, providing students with valuable experiences to prepare them for their careers.
Research is a significant component of UNC Charlotte's mission. The university is classified as a doctoral research institution with high research activity by the Carnegie Classification of Institutions of Higher Education. UNC Charlotte faculty and students engage in groundbreaking research in areas such as engineering, computer science, cybersecurity, energy and sustainability, health sciences, social sciences, and the arts.
The campus of UNC Charlotte is spread over 1,000 acres and includes modern facilities, research labs, libraries, artistic spaces, and recreational areas. The university places a focus on sustainability and has several LEED-certified buildings, as well as programs that promote environmental stewardship and resource conservation.
UNC Charlotte is also deeply committed to community engagement and fostering partnerships with local organizations. The university collaborates with various stakeholders to address community needs, promote economic development, and contribute to the region's success. UNC Charlotte students often participate in internships, service-learning projects, and volunteer opportunities that allow them to make a positive impact on the community.
The university offers a vibrant campus life with numerous student organizations, clubs, and events catering to diverse interests and passions. The UNC Charlotte 49ers compete in NCAA Division I sports and offer a wide range of athletic programs for students to participate in or support.
Diversity and inclusivity are core values at UNC Charlotte, and the university strives to create an inclusive environment that celebrates different cultures, perspectives, and backgrounds. UNC Charlotte is committed to providing access to education and offers various scholarships, grants, and financial aid options to support students in pursuing their educational goals.
In summary, the University of North Carolina at Charlotte is a respected institution that offers a diverse range of academic programs, emphasizes research and community engagement, provides valuable experiential learning opportunities, and fosters a welcoming and inclusive environment for its students.
University of North Carolina at Charlotte (UNC) Website
Address: 9201 University City Blvd, Charlotte, NC 28223, USA
Phone: 1 704-687-8622