American

University of Illinois Urbana-Champaign (UIUC)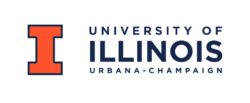 College Description (College Ranking near bottom of listing)
The University of Illinois was founded on the mission of hard work and innovation by the people, for the people. When you become an Illini, you become part of this legacy.
Illinois is more than just a university. It is a hub of research and innovation. It is a diverse and inclusive community of people who are already making a global impact. It is a creative cultural microcosm where the arts flourish along with the sciences. It is everything an academic institution ought to be and more. Our academic tradition and continued commitment to making the world a better place have changed lives for the better.
The microurban twin cities of Champaign and Urbana combine to form a vibrant, innovative community in which our campus is the heart. As you explore the many perks of big-city living in this relaxed setting, you'll quickly understand why we earn regular honors as a top college town.
Contact Information
Address: 901 West Illinois Street, Urbana, IL, USA 61801
Telephone: 217-333-0302
Email: admissions@illinois.edu