American

University of Illinois Urbana-Champaign (UIUC) - University Ranking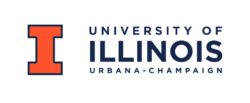 University Description (Ranking at bottom)
The University of Illinois at Urbana-Champaign, often referred to as UIUC or simply Illinois, is a prestigious public research university located in Urbana and Champaign, Illinois, United States. Established in 1867, UIUC is the flagship campus of the University of Illinois system and is consistently ranked among the top public universities in the United States.
The University of Illinois was founded on the mission of hard work and innovation by the people, for the people. When you become an Illini, you become part of this legacy.
Illinois is more than just a university. It is a hub of research and innovation. It is a diverse and inclusive community of people who are already making a global impact. It is a creative cultural microcosm where the arts flourish along with the sciences. It is everything an academic institution ought to be and more. Our academic tradition and continued commitment to making the world a better place have changed lives for the better.
The microurban twin cities of Champaign and Urbana combine to form a vibrant, innovative community in which our campus is the heart. As you explore the many perks of big-city living in this relaxed setting, you'll quickly understand why we earn regular honors as a top college town.
What is life like at the University of Illinois Urbana Champaign? | The College Tour at UIUC
University Analysis
Here are some key aspects of the University of Illinois at Urbana-Champaign:
Academic Programs: UIUC offers a wide range of undergraduate, graduate, and professional degree programs across 15 colleges and schools, including the College of Engineering, College of Liberal Arts and Sciences, Gies College of Business, College of Agriculture, Consumer and Environmental Sciences, and more. It is particularly renowned for its engineering, computer science, business, and agriculture programs.
Research Excellence: UIUC is known for its strong emphasis on research and innovation. It is a leading research-intensive institution, with many of its faculty members being internationally recognized scholars in their fields. The university actively promotes interdisciplinary collaboration and operates numerous research centers and institutes.
Campus and Facilities: The UIUC campus spans over 6,300 acres and offers state-of-the-art facilities and modern infrastructure. It features iconic landmarks such as the Alma Mater statue, known as the symbol of the university. The campus is vibrant and bustling, with a wide range of amenities, including libraries, museums, performance venues, athletic facilities, and student organizations.
Cultural Diversity: UIUC is recognized for its diverse and inclusive community, attracting students and faculty from all around the world. The university is committed to fostering an environment where individuals of different backgrounds, cultures, and perspectives can flourish and engage in meaningful dialogue.
Reputation and Rankings: The University of Illinois at Urbana-Champaign consistently ranks among the top public universities in the United States. It has a strong reputation for academic excellence, research output, and innovation. According to the U.S. News & World Report, UIUC is currently ranked in the top 50 national universities in the country.
Alumni Network: UIUC boasts a vast alumni network of over 650,000 alumni worldwide. Graduates of UIUC have gone on to achieve remarkable success in various fields, including business, technology, academia, government, and the arts.
Overall, the University of Illinois at Urbana-Champaign is a leading institution known for its academic rigor, research prowess, vibrant campus life, and commitment to fostering an inclusive and diverse community.
University of Illinois Urbana-Champaign (UIUC) Website
Address: 901 West Illinois Street, Urbana, IL, USA 61801
Telephone: 217-333-0302
Email: admissions@illinois.edu