American

University of Houston (UH)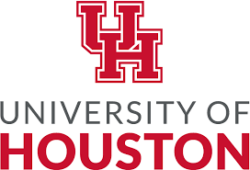 College Description (College Ranking near bottom of listing)
At the University of Houston (UH), you'll find a college experience that will transform your future to what you envision. Our nationally-ranked programs drive students to discover the multitude of academic resources that are available on-campus and online while our student-run organizations and athletics have something for everyone and connect students in authentic Coog culture. Volunteerism and community service are also a big part of UH's commitment to engage students directly with local centers and nonprofits. We are Houston's University.
At the University of Houston, we spur innovation by encouraging the very spark of an idea to the transfer of knowledge and technology. The UH innovation ecosystem has a rich history of advancing Houston's innovation economy.
More than 5,000 Houston companies conduct business abroad. UH supports the city's international reach as a top producer of Fulbright U.S. Students. UH Fulbrighters travel the world, gaining experiences they can contribute to the city's workforce and its global impact.
Address: Houston, TX, USA
Phone: +1 713-743-2255