European

Ghent University - University Ranking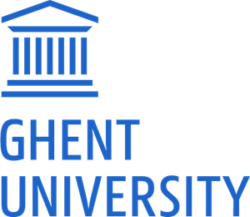 University Description (Ranking at bottom)
Ghent University, also known as UGent (Universiteit Gent), is a public research university located in Ghent, Belgium. It was established in 1817 and is one of the largest and oldest universities in Belgium. Ghent University is highly respected both nationally and internationally for its academic excellence and research contributions.
Ghent University is an open, pluralistic and socially engaged university. It is more than 200 years old, offers more than 200 programs (including 64 English-taught master's programs) and conducts in-depth research within a wide range of scientific domains.
Ghent University yesterday, today and tomorrow
University Analysis
Ghent university offers a wide range of academic programs in various fields of study, including humanities, social sciences, engineering, natural sciences, medicine, and veterinary medicine. It encompasses multiple faculties, such as the Faculty of Arts and Philosophy, Faculty of Sciences, and Faculty of Engineering and Architecture.
The University places a strong emphasis on research and innovation. It is actively engaged in a wide range of research areas, spanning from fundamental research to applied and interdisciplinary research. The university has a strong network of research centers and institutes that collaborate with national and international partners, contributing to advancements in various fields.
One of the key strengths of Ghent University is its international outlook. The university encourages and supports international mobility, both for students and researchers. It has numerous partnerships and networks worldwide, promoting international collaboration, exchange programs, and joint research projects. Ghent University also attracts a significant number of international students, creating a diverse and multicultural environment.
In addition to its academic and research activities, Ghent University is committed to promoting social engagement and sustainability. The university actively participates in societal debates, addresses societal challenges, and encourages students to become socially responsible and active citizens.
Furthermore, Ghent University offers a vibrant student life, with numerous student organizations, clubs, and activities. The city of Ghent itself is known for its lively atmosphere, historical architecture, and cultural events, providing a dynamic and stimulating environment for students.
Overall, Ghent University is a reputable institution known for its high-quality education, research contributions, and international outlook. It offers a diverse range of study programs, creates opportunities for research and innovation, and promotes social engagement and sustainability, making it an attractive choice for students seeking an excellent academic experience.
Address: Sint-Pietersnieuwstraat 33, 9000 Gent, Belgium
Phone: 32 9 331 01 01